Hi! I'm Merari. Funky name, I know. It's pronounced like "Meh-raw-ri" or like Ferrari with an M.  Now that we got that out of the way, let me tell you a bit about myself.
I grew up in Central America and spent a good chunk of my childhood obsessed with National Geographic Magazine (all kids are that weird, right?). I'd spend hours reading stories and studying photos of fascinating people and places. It planted a love for story-telling in my soul.
Since then, I've had the privilege of capturing all sorts of stories, from the unique connection of joyful newlyweds to cozy mornings with a young family. Each story told is a reminder of the lessons NatGeo taught me: The importance of human connection and the incredible power of photography to capture fleeting moments and hold them forever. It's practically magical. Now this is where you come in:
You have a story worth telling. and it would be my honor to do just that.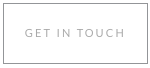 ---
P R E S S
Honored to have been named one of the best wedding photographers in Miami by Brides Magazine and MODweddings.